Chantelle and Grant were the only couple I've ever had that actually wanted almost purely documentary style photos of their wedding. No group shots, no posed shots and almost no couple pictures either.

Their day was about fun and partying and that's exactly what they got.

Chantelle got ready with her girls in the bridal suite.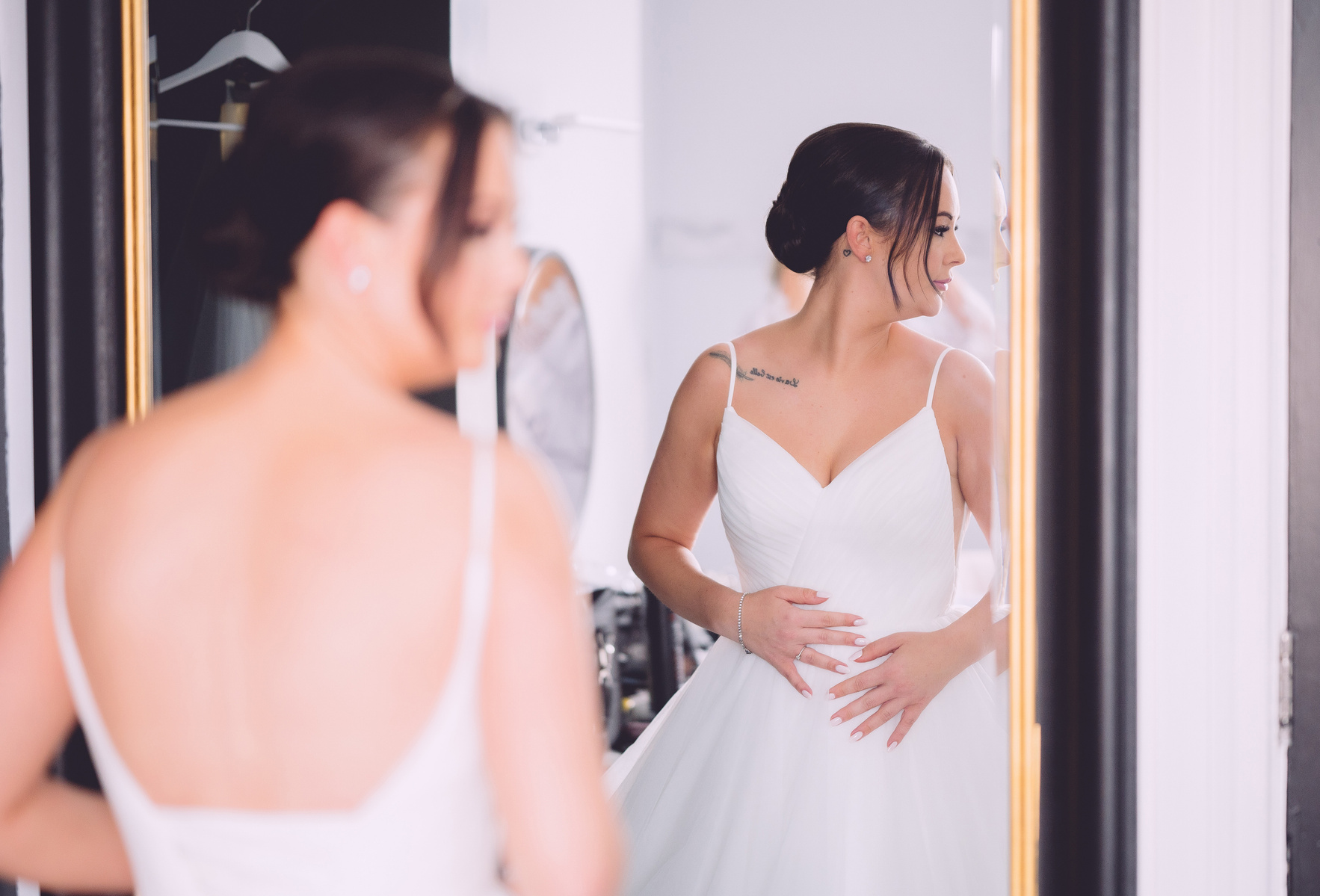 After a lovely morning chatting and laughing, it was showtime!

Chantelle was proceeded down the aisle by her bride squad (and their son Freddie who enjoyed his moment in the spotlight).

And then… Chantelle made her big appearance. Needless to say that she completely knocked Grant's socks off!

The ceremony itself was short and very sweet. And quite funny too, in the moments that Freddie got involved. Just perfect :)
Swynford Manor offers an opportunity for a very unique confetti shot. All of the guests line the stairway in the main entrance and then shower confetti down on the couple like a colourful snowstorm! Just beautiful.

In the slot where we would usually do group shots, these two legends just wanted to hang out with their guests and have a good time. The kids wanted to have a bit of fun too.

I did get Chantelle and Grant outside for a few minutes for some romantic shots, but after three, they both decided that was enough and wanted to rejoin the fun. Absolutely fair enough, they said they didn't want all the usual wedding shots and they meant it!

After dinner, it was first dance time and even that was all about fun.

And then, it was time for something this lot had been waiting for all day… PARTY TIME!

That's all for this little preview, folks.
What a day and what a party for the most wonderful couple.

I'll add one or two more pictures from this day to the Facebook and Instagram pages as I edit them, so feel free to follow along over there.

Huge thanks to all at Swynford Manor for taking such good care of me.
Thanks too to all of Chantelle and Grant's lovely guests for making me so welcome.